[one_third]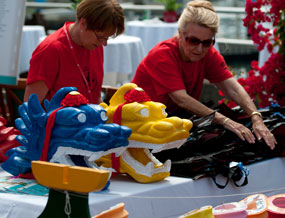 Volunteer
---
It takes a village to raise a Festival. Join our 500 volunteers and help make the Victoria Dragon Boat Festival happen. With duties ranging from leading crafts in the Kids tent to driving chase boats, there's a volunteer crew for everyone.
[/one_third]
[one_third]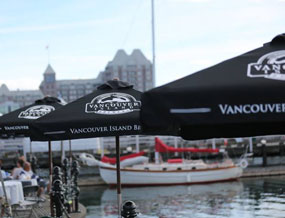 Become a Sponsor
---
Help make one of Victoria's largest and longest-running free, outdoor, family events a success. Find out what our sponsors are saying and learn more about how sponsorship can help your business.
[/one_third]
[one_third last=last]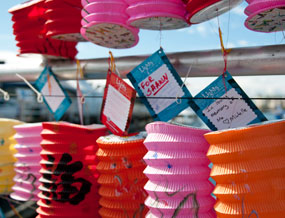 Donate
---
Support our Charity of Choice, the BC Cancer Foundation.  Your donations help fund world-class research taking place right here in Victoria, and making a difference to people in our community.
[/one_third]
[clear]
---
[one_third]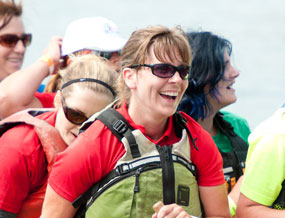 Learn to Paddle
---
Get on the water, and be a part of one of the fastest growing sports in the world. Dragon boating is one of the only sports that offers a full body workout, the support of a team, and a gorgeous place to practice. Learn how to get involved now.
[/one_third]
[one_third]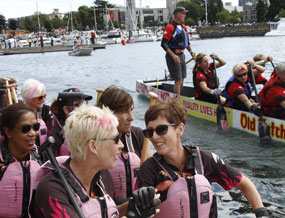 Join a Team
---
Dragon boating in Victoria is a huge community – and one that's growing every year! With teams to suit everyone from the recreational to the internationally competitive, you are certain to find a team for you at one of Victoria's three paddling clubs.
[/one_third]
[one_third last=last]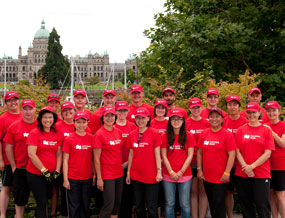 Corporate Teams
---
Imagine 20 people moving in perfect synchronization – giving their all and working together towards a common goal.  Make it happen on the water, and you can make it happen in the office too. Find out more about your next corporate activity.
[/one_third]
[clear]