INFORMATION FOR FGPC & WATERFRONT EMPLOYEES AND CONTRACTORS IN ONE PLACE
This page is for the entire FGPC and Waterfront Fitness team of employees, coaches, trainers and contractors. Check here for information about resources available to you during the closure of our facility. 
5 APRIL 2020 GENERAL ANNOUNCEMENT: 
NEW (6 APRIL): Beginning on Monday 6 April, any and all FGPC employees who either had $5,000 in total employment income from FGPC and other sources over the past 12 months (or during the 2019 tax year — whichever is greater) are eligible for the Canada Emergency Response Benefit. Online applications are being staged by the Government of Canada to prevent system failures. Subsequent payments will flow within three days of your application if you have direct deposit through CRA (otherwise they send cheques by surface mail). Once you've applied, you'll receive up to $2,000 payments for every 4-week period.
THE FINE PRINT: This extraordinary emergency benefits are considered taxable income; set 25% aside to ensure you can pay your tax bill in the future. As soon as FGPC is able to hire you back, we will transition you from the emergency benefit to the employer payroll subsidy system. The payroll system will provide you with more financial security as you transition back to regular work as FGPC resumes services. How this transitional period unfolds remains to be determined, but being on FGPC payroll will provide you with the most stability. For some of our part time workers, the emergency subsidy and subsequent employer payroll subsidy may exceed what you are normally paid; remember, these are extraordinary circumstances and represent a significant gesture on the part of the Canadian government to keep all Canadians safe. Once FGPC resumes operations along with businesses and organizations across the country, these subsidies will phase out — but FGPC will ensure that benefit arrangements are held in place for as long as possible to maximize your financial security over the weeks ahead. 
APPLICATION OPENING SEQUENCE: 
Day to apply for the Canada Emergency Response Benefit
If you were born in the month of
Apply for CERB on
Your best day to apply
January, February or March
Mondays
April 6
April, May, or June
Tuesdays
April 7
July, August, or September
Wednesdays
April 8
October, November, or December
Thursdays
April 9
Any month
Fridays, Saturdays and Sundays
LINK TO APPLY: CLICK HERE
On 1 April, a general announcement went to all FGPC members, customers and teams on 1 April 2020. All staff should read this announcement to better understand how we will be managing our program and event commitments over the coming weeks. Please review this announcement HERE
Links are provided below that direct you to provincial and federal resources that will be important to us over the weeks ahead when we're either fully or partially closed. 
ARCHIVE (1 April 2020)
A new wage subsidy has been announced that will enable FGPC to hire all staff, coaches and trainers as early as late April. FGPC is waiting for details on this new wage subsidy.  As soon as rehiring becomes available, all staff, trainers, coaches and steerspeople will be rehired and will receive bi-weekly wage deposits, whether or not you are able to work. We anticipate more details of this to come soon and will keep you informed. 
Full time FGPC and WF staff have been laid off; these staff should now be on EI for the month of April. Toward the end of April, rehiring information will be posted on this page. 
Part time staff as well as independent contractor and trainers are encouraged to monitor the new "Canada Emergency Response Benefit" which should be available to access in early April. CLICK HERE for a link to monitor and apply for this new benefit.
Rent Supplements (up to $500 per tenant, payable directly to landlords — we'll update this info as it becomes available); for interim information, CLICK HERE
A variety of BC financial supplements are becoming available. Please monitor updates from the Province of BC.  CLICK HERE
Canada's Emergency Response Benefit will be made available to all FGPC employees and contractors before we are able to rehire people later in April or in early May. For more information about this benefit until rehiring begins 
CLICK HERE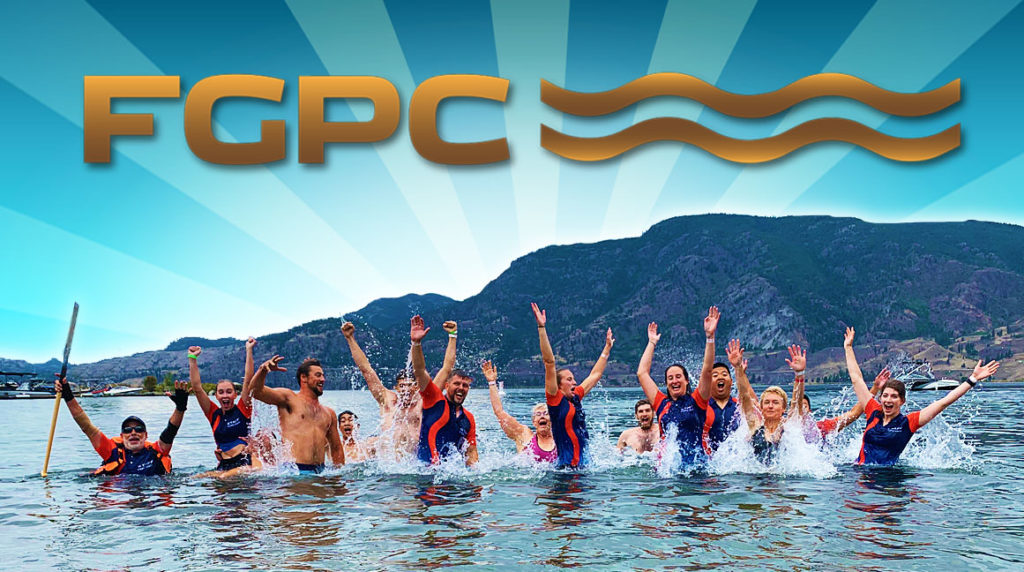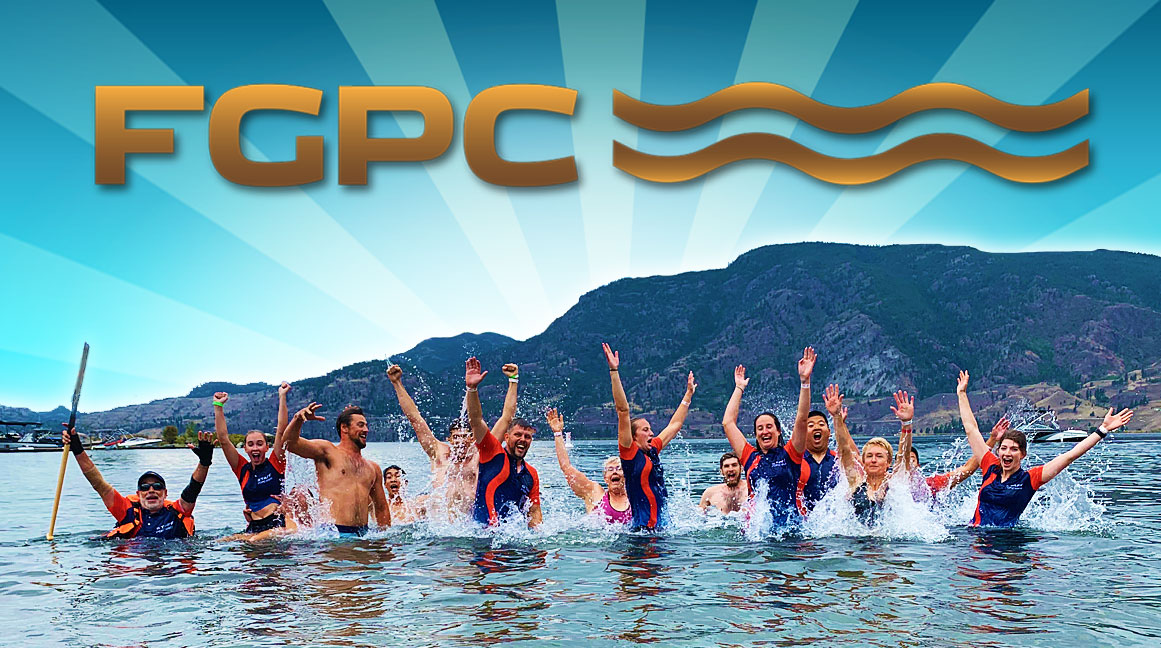 A NOTE FROM FGPC'S GENERAL MANAGER
Dear Team FGPC,
I know each of you, along with our management team (Kyle, Bryce, Vicky, Paul, Tristan and Marcus) are staying home and doing your part to slow the spread of the health crisis sweeping across the world. I know it seems strange for a fitness facility like ours to thank you for staying home — but at FGPC, along with health and fitness organizations across the country, staying home is the right thing to do. My notes below provide you with updates about next steps so that when the time is right, we can all return to the work we love to do, and provide programs to all our gym and water members — all of whom will be glad to see you as we all get back to being part of the best land-and-sea fitness facility in western Canada. We're the best in the business because of each of you. As I wrote to everyone last week, here's what you can expect as a member of FGPC's and Waterfront's staff/coach/trainer team (the "FGPC team"). My commitment to each of you is three-fold:
FGPC REOPENING PLAN: Kyle, Bryce, Vicky and Paul are working hard to ensure that the club, fitness facility and our year-long event commitments, are ready for your return when the time is right.
FGPC TEAM COMMUNICATIONS: In addition to the facility-wide notification system each of you receives each day, we've built a private team-only Facebook page for all of you to network, visit, get news and generally stay in touch over the weeks ahead.
FGPC TEAM FINANCES (staff, coaches, trainers): Our management team is monitoring federal and provincial resources that can protect our team over the weeks ahead.
1. FGPC REOPENING PLAN: Our management team is communicating with all of our funders, suppliers, athletes, teams, gym members and visitors to ensure that when our members and guests arrive at the facility when we reopen, we are ready to greet them without missing a beat. In addition, through the new Facebook team communications portal we've prepared, we'll keep each of you informed as well, so you can stay ahead of the game as the weeks unfold.
2. FGPC TEAM COMMUNICATIONS: All members of FGPC's staff team are physically active; in fact you're all leaders in fitness. This period of stay-at-home isolation doesn't mean your leadership role stops. The new staff team Facebook page acts as a private, staff-only space for all of us to challenge each other with new versions of interactivity and cooperation and fun. At the very least, we can all help each other from getting "bored." Boredom is a rare thing for our team. Please use this new venue to stay in touch: https://www.facebook.com/groups/191369712166971/ (if you can't get in, request on-line permission from Kyle / Vicky / Bryce if you haven't already been auto-invited).
3. FGPC TEAM FINANCES: FGPC was the last facility in Victoria of its kind to suspend services; with all of you prepared, healthy and ready, we'll also be the first to open. When we open back up, my commitment to all of you is that you have jobs to return to. I am confident that all of you will have jobs at FGPC that you love to do, although mitigation measures (anti-virus protocols) may evolve up to and likely after COVID vaccines are administered to people around the world. Some facilities that have now closed may never reopen. FGPC is not one of them. We will reopen as soon as Canada's health authorities begin to phase in non-essential services and programs like ours. In the meantime, the Government of Canada has announced the new Canada Emergency Response Benefit earlier today. This benefit will distribute up to $2000 per month to all eligible Canadians. This includes everyone at FGPC not already on EI, which is most of you: part time staff, coaches, trainers, dock staff, and contractors. Either before or after April 6th, the on-line portal to apply for and receive these new benefits will go live. I will let you know as soon as the new portal opens.
Kyle, Bryce and Vicky will be in touch with all of you over the next few days as we get the new FGPC Team site up and running. In the meantime, stay healthy, happy and know that we'll be waiting for you, radios and life jackets and gym towels in hand, when our doors open once again.
Erik Ages, General Manager
Email: gm@fgpaddle.com
Cell Phone (please text): 250.883.3118
\