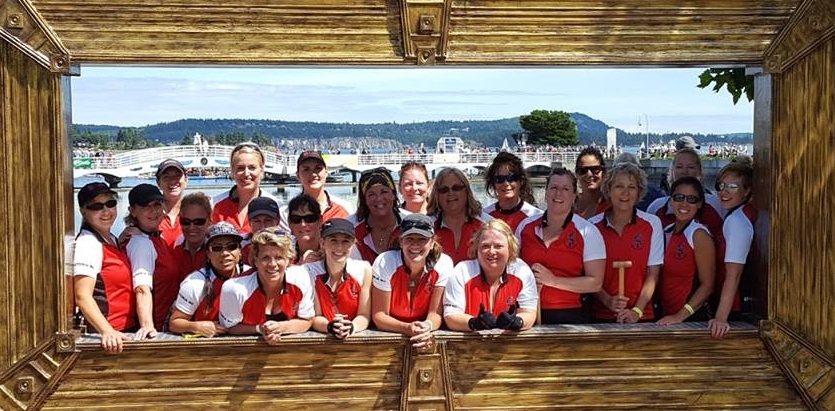 Coach:
About our crew:
Formed in 2011 in response to a lack of womens' dragon boat teams being available in Victoria. Snappin' Dragons is the sister team of Paddlers of the Fifth Moon and this follows the same philosophy of show up, work hard, don't be a jerk.  Has been one of the top teams on Vancouver Island since.
Practice times:
Tuesday and Thursday 530-7pm
Races and goal race:
Gorge Super Sprints
Nanaimo Dragon Boat Festival
Gorge Dragon Boat Festival
Victoria Dragon Boat Festival
Facebook Page:
Recruiting
Similar to Fifth Moon we look for strong, fit, committed, reliable, driven women that are fun to be around and not prone to drama.  Targeted age range is 20-49 yrs old to avoid competing for 50+ women with the 50+ womens team but obviously the right people would never be turned away on age.
Snappin Dragons have raised tens of thousands of dollars for cancer research since their first season.
Interested in coming out to paddle with the Snappin Dragons? Contact the club for the team's phone and email information.