FGPC and COVID-19
FGPC's 2020 summer season is affected by COVID-19, and program changes should be expected. CLICK HERE for details about how FGPC is addressing programs and events for the coming season.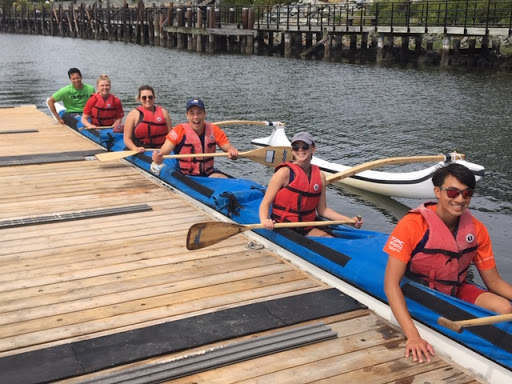 ---
Fairway Gorge Paddling Club (FGPC) is excited to introduce a paddling program just for junior youth this Spring! Open to everyone aged 12 to 18, the FGPC Multisport Junior Paddling Program will focus on teamwork, and the fundamentals of dragon boat and outrigger canoe paddling. Guided by enthusiastic and qualified staff, this program will engage youth in a fun, safe and supportive learning environment to give them valuable life skills both on and off the water.
Practices take place once a week on Wednesdays, from 4:00 pm to 5:30 pm from April 1 to August 26 at the Fairway Gorge Paddling Club (FGPC) located on the beautiful Gorge Waterway.
Cost: $210 (tax exempt) per youth participant
Age range: 12­ – 18 years