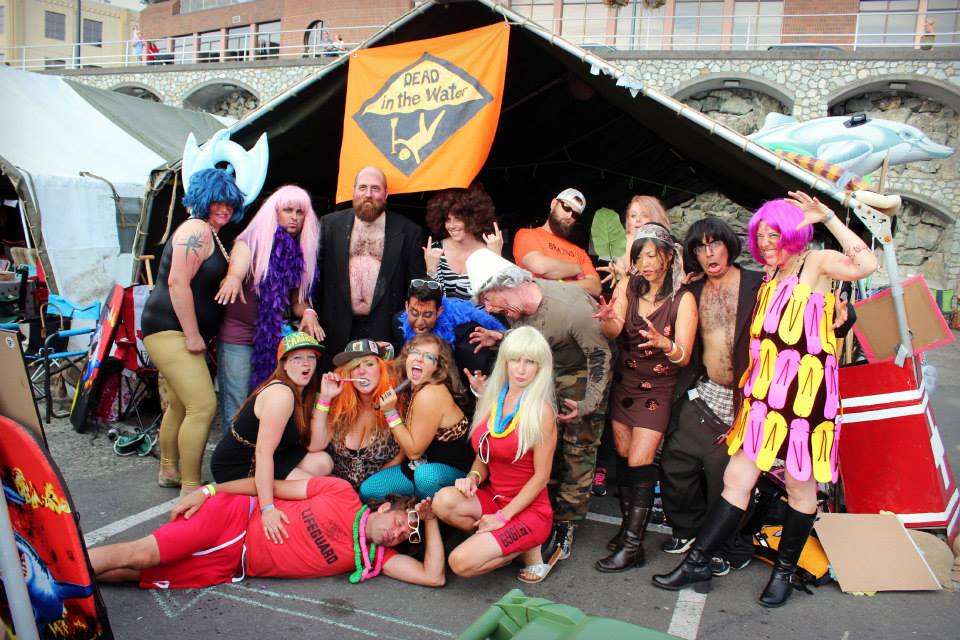 Coach:
Team goals and a brief description of what the team is all about:
Heading into our second year, Dead in the Water is dedicated to having fun on and off the water, and in causing as much mayhem as possible. In our first year, that objective was overwhelmingly met, and our name is already widely known across the local scene.
Don't let this fool you, however – we aim to do the best paddling we possibly can in our category (without training outside of our regular practices, unless drinking beer counts?)
If you like to play hard, and work hard, you've found your team!
Practice times:
Mondays at 7 pm and Wednesdays at 5.30 pm
Season races and goal race:
Gorge Super Sprints
Nanaimo Dragon Boat Festival
Victoria Dragon Boat Festival
Under discussion:
Gorge Fest
Vancouver – Alcan Festival
Seattle
Portland
Facebook Page:
Recruiting:
We are always looking for team members, and the only prerequisite is that you like to have fun, and physically are able to keep up with the practices. The ages range from around 30-40, but we have had several 50+ members that fit in very well. Attitude is everything!
Hit us up on Facebook if you're interested.