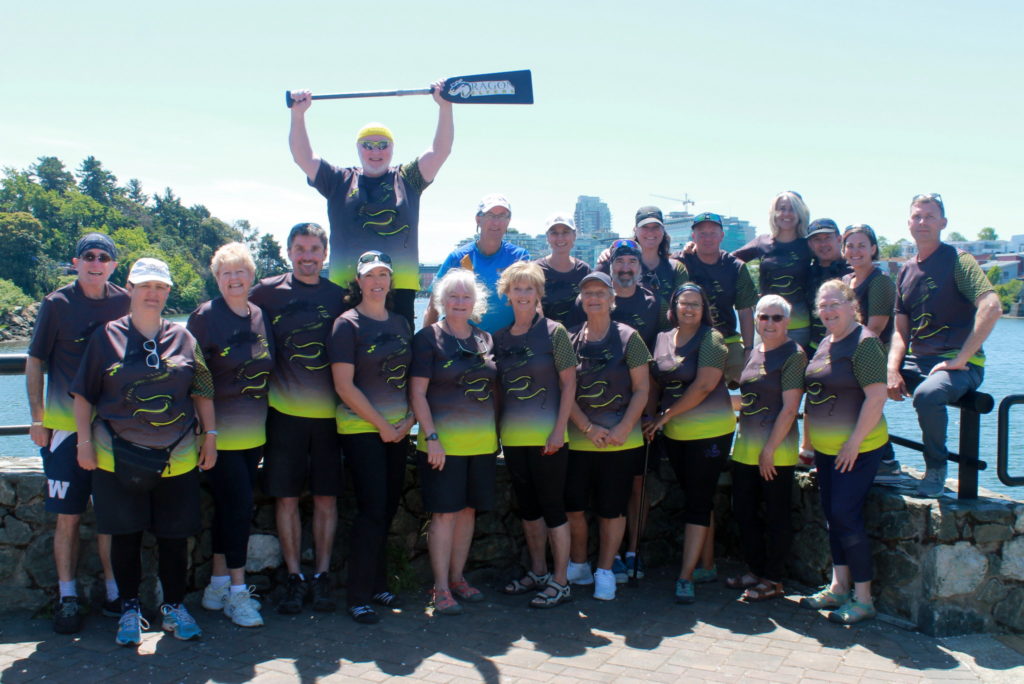 Coach: Andrea Pleven
Captain: Sandra Der
Co-Captains: Aaron Hurlburt and Claire Negrich
Team goals and a brief description of what the team is all about:
Dragon Flyers is a Fifth year team that is dedicated to fitness, technique and moving up in the rankings! We provide a welcoming environment, with the opportunity to meet other dedicated people who want to have fun, get fit and learn a new skill. Plus we have one team social once a month. We are a mixed team, ranging in ages from 30-60. Our focus is split between improving physical fitness, improving technical paddling skills and having a vibrant social network on the side. Dragon Flyers is a fun team that wants to train hard and go fast!
Practice times:
Mondays and Wednesdays from 5.30-7pm
Season races and goal race:
Gorge Super Sprints
Nanaimo Dragonboat Festival
Gorge Fest
Victoria Dragonboat Festival (goal race)
Recruiting:
We are looking for dedicated paddlers with a great attitude who want to improve themselves while contributing to a great team environment.
Interested in coming out to paddle with the Dragon Flyers? Contact the club for the team's phone and email information.