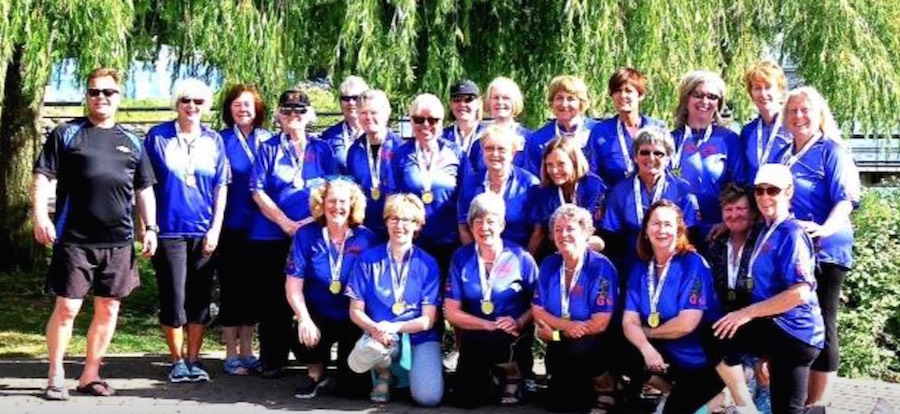 Coach: Bob Wiggins
Captain: Lorraine Cameron
Team goals and a brief description:
We are a group of women over 50 years of age who love to paddle! Our team aspires to train and race…..but we do so in a fun and supportive environment! We have even won some races along the way!
Practice times:
Mondays and Wednesdays from 5.30-7 pm
2017 Season races and goal race:
Gorge Sprints
Nanaimo Festival
Gorge Fest
Victoria Dragon Boat Festival
Facebook
Look for the Gorge-Us Gals on Facebook: https://www.facebook.com/groups/gorgeousgalsdb/
Recruiting:
If you are a woman, over 50 years of age, looking to get fit, make new friends, and have fun on the water. Come join us for a trial paddle!
Interested in coming out to paddle with the Gorge-Us Gals? Contact the club for the team's phone and email information.