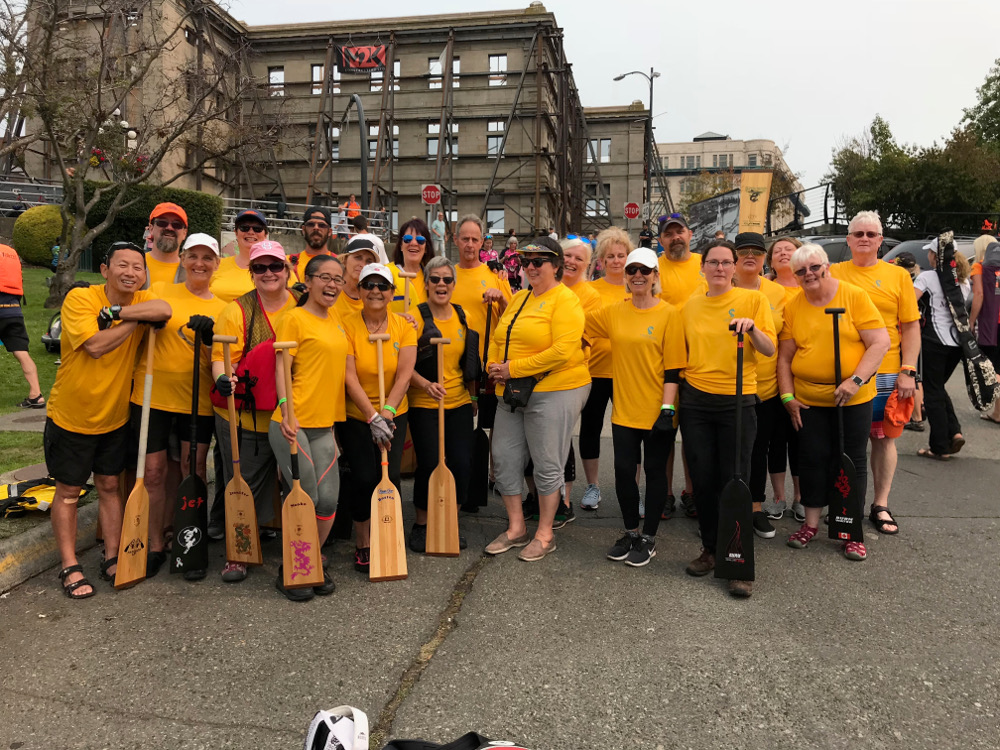 COACH
Keith Wilson
Karen Wilson co- coach
TEAM GOALS AND BRIEF DESCRIPTION OF WHAT TEAM IS ALL ABOUT.
Stayin' Alive is a 2nd year team that is comprised of men and women, of all ages from all walks of life who have one thing in common; they have either had some kind of Cancer or have been touched by cancer.
PRACTICE TIMES:
Monday & Wednesdays 7:00 to 8:30 pm
SEASON RACES AND GOAL RACES
Gorge Super Sprints
Gorge Fest
Victoria Dragon Boat Festival (goal race)
RECRUITING:
We a looking for cancer survivors/those touched by cancer, no experience necessary. Learn an exciting new sport in a fun and supportive environment. We train hard, paddle fast, have a ton of fun and create lifetime memories! Not mention also…………, that we laugh………..ALOT!
Contact the club for the team's phone and email information.
FACEBOOK:
https://www.facebook.com/groups/237302850438225/