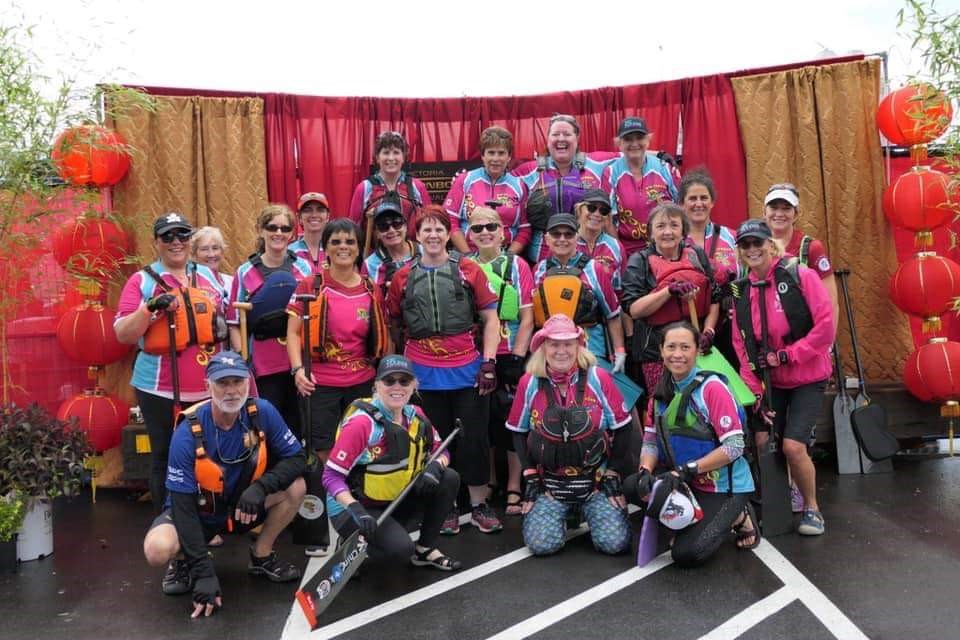 Coach: Howie Ballantyne
Stern: Bonita Russell
Captains: Nadine Engelhart
Managers: Pei Mei Chia
Team goals and a brief description:
We are a group of intrepid 45+ women whose mission is to foster harmony, respect, fellowship, focus and fitness through commitment to practice and competition. Our team goals are to strive for continued improvement both in racing and personal growth. In the spirit of sportsmanship and fair play, we work as a team harmoniously with determination and focus.
Practice times:
Monday and Wednesday 5:15pm – 6:45pm
2020 Season races and goal race:
FGPC Super Sprints

FGPC Fairway Gorge Festival

Nanaimo Dragon Boat Festival
Victoria Dragon Boat Festival
Recruiting:
The Vic Vixens launched in 2013 as a Newcomers only team. Since then, it has welcomed both new and experienced paddlers from the community who commit to our mission and goals. We endeavour to strive for continued success both competitively and personally through determination, hard work, sportsmanship and camaraderie. Contact FGPC at info@fgpaddle.com for further information.