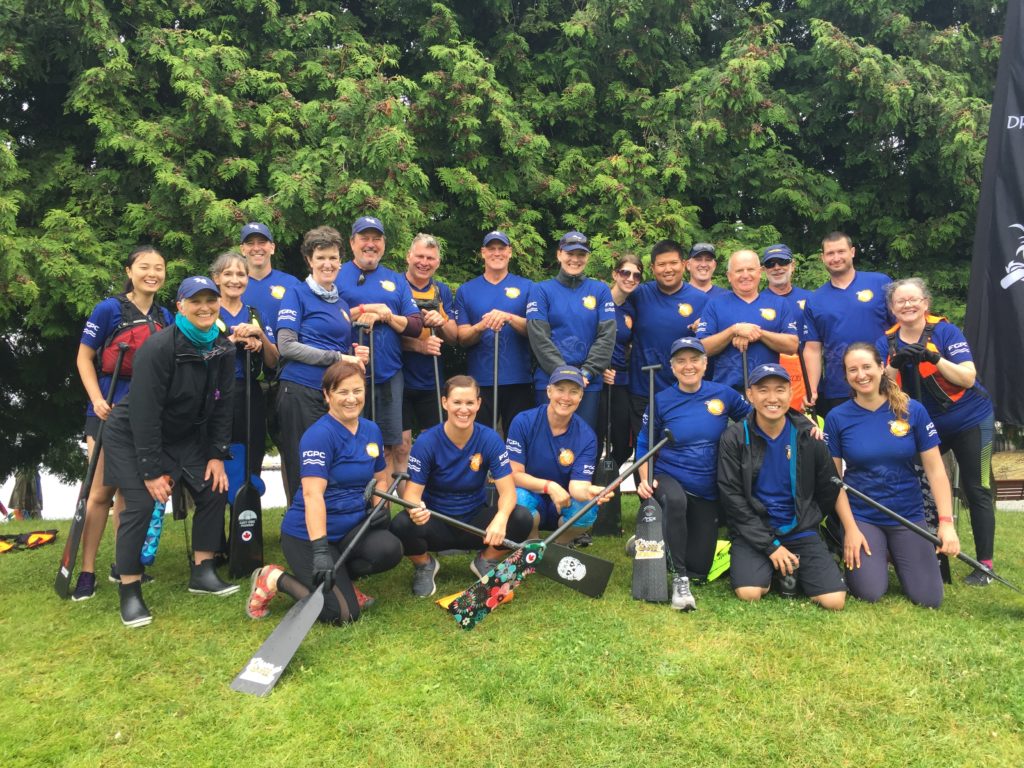 Coach:
About our crew:
In 2019, Hornets was designated the FGPC 35+ "masters" competitive dragon boat team and is an integral part of FGPC's competitive tier along with our open competitive team, FGPC Rebel Alliance and senior's FGPC Momentum team.
Team performance benchmarks and testing will be incorporated into training throughout the season. Team members are expected to:

Maintain personal fitness levels outside of practices in order to bring their best effort to the team. Participation in team fitness classes is encouraged.
Commit to making practices a priority… life can be busy but every practice counts!
Practice times:
Monday and Wednesday 7-8:30 pm
Season races and goal race:
FGPC Gorge Super Sprints
FGPC Fairway Gorge Festival
Nanaimo Dragon Boat Festival
Victoria Dragon Boat Festival
Additional races to be decided on
Recruiting:
If you're 35 or older and looking for a team of fun paddlers with a competitive edge, the FGPC Hornets may be the right fit for you. Join us for an exciting season of high calibre training, competitive racing, and a lot of fun!
Interested in coming out to paddle with the Hornets? Contact the club for the team's phone and email information.