---
Real gold, real silver, a chance to paddle around the world, and join in the battle against COVID-19.
Congratulations to all the athletes in Fairway Gorge Paddling Club's 49th Parallel Global Paddle Challenge. We've paddled around the globe!
But we're not done yet.
We've extended the challenge until August 6, and we'll celebrate our achievements during the new Splash Dash festival on August 7. That means we've got just under a month to catch up and pass Evolution Paddle Club's Michael Sim, who's currently our top paddler by distance!Remember to keep submitting your kilometres until August 6.
To add incentive, Fairway Gorge will award solid gold and silver 2021 coins courtesy of the Royal Canadian Mint to the top male and female paddlers by distance. The male and female paddlers with the third-longest distances will also be awarded commemorative 2021 RCM coins.
Half of the registration fees from all participants will go to the World Health Organization's COVID-19 Solidarity Response Fund. The balance of net proceeds will be directed to clubs registering for the 49th Parallel challenge.
All paddling or erging distances can be included, including GPS-logged solo and double distances, kayaks and SUPs, logged ERG sessions and OC6 and dragon boat distances if Canadian crew boat training opens up before we reach our round-the-world finish line (Victoria BC).
Note: Two separate registrations are required for any double boats (for example OC2, M2, etc.)
If your club would like to officially participate in the Global Paddle Challenge as a fundraiser, please email your request to info@fgpaddle.com with the words "Global Paddle Challenge" in the subject line. 50% of new registration fees will be going to the World Health Organization's COVID-19 Solidarity Response Fund and 50% to a new participant's home paddling club*
---
*less a small credit card processing fee.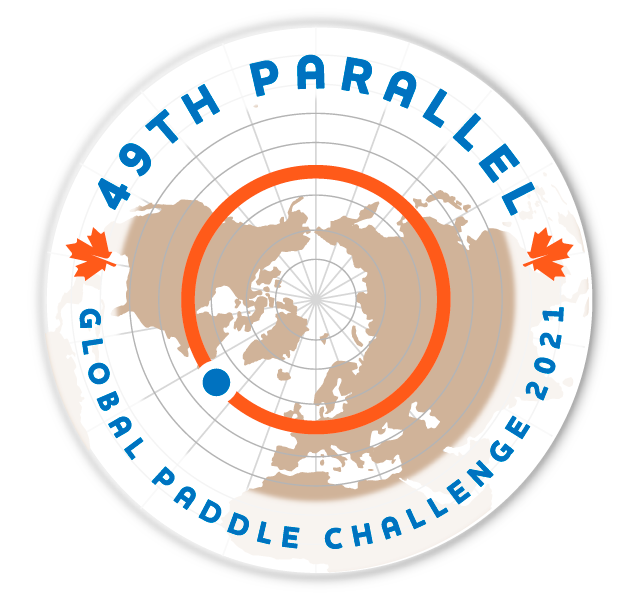 Current Kilometres Paddled: 24,304.880
Including XCanada Paddle: 31,386.519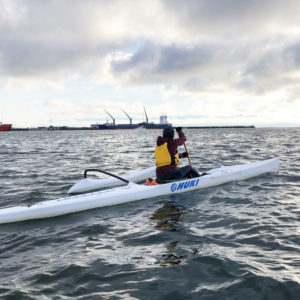 List of Participants
| First Name | Last Name | Gender | Associated Club | Current Meters Paddled |
| --- | --- | --- | --- | --- |
| Connie | Gross | Female | Dragon Boat Association of Southern Alberta | 0 |
| Romina | Senneker | Female | Dragon Boat Association of Southern Alberta | 0 |
| Lauria | MacDougall | Female | Edmonton Dragon Boat Racing Club | 151,269 |
| Tina | Cheung | Female | Evolution Paddling Club | 856,917 |
| Marianne | Internicola | Female | Evolution Paddling Club | 599,202 |
| Louis | Low | Male | Evolution Paddling Club | 1,626,939 |
| Mirja | Raita | Female | Evolution Paddling Club | 1,643,550 |
| Michael | Sim | Male | Evolution Paddling Club | 1,751,328 |
| Foruzan | Velji | Female | Evolution Paddling Club | 1,520,449 |
| Paul | Agate | Male | Fairway Gorge Paddling Club | 538,047 |
| Erik | Ages | Male | Fairway Gorge Paddling Club | 341,540 |
| Janet | Bright | Female | Fairway Gorge Paddling Club | 126,871 |
| Paul | Bucci | Male | Fairway Gorge Paddling Club | 173,310 |
| Don | Carlson | Male | Fairway Gorge Paddling Club | 1,587,773 |
| Megan | Carson | Female | Fairway Gorge Paddling Club | 203,110 |
| Carla | Coghlan | Female | Fairway Gorge Paddling Club | 366,420 |
| Shirley | Curtis | Female | Fairway Gorge Paddling Club | 231,370 |
| Terry | Curtis | Male | Fairway Gorge Paddling Club | 0 |
| Nadine | Englehart | Female | Fairway Gorge Paddling Club | 295,142 |
| Leslie | Ewart | Female | Fairway Gorge Paddling Club | 230,652 |
| Craig | Ferguson | Male | Fairway Gorge Paddling Club | 359,108 |
| Noreen | Frisch | Female | Fairway Gorge Paddling Club | 202,491 |
| Heather | Halliday | Female | Fairway Gorge Paddling Club | 215,920 |
| Meg | Harrigan-Lee | Female | Fairway Gorge Paddling Club | 98,813 |
| Tara | Hastings | Female | Fairway Gorge Paddling Club | 551,420 |
| Wendy | Isdahl | Female | Fairway Gorge Paddling Club | 470,017 |
| Janos | Kovacs | Male | Fairway Gorge Paddling Club | 235,520 |
| Penny | Ledoux | Female | Fairway Gorge Paddling Club | 397,300 |
| Rick | Linden | Male | Fairway Gorge Paddling Club | 78,440 |
| Kim | Poitras | Female | Fairway Gorge Paddling Club | 0 |
| Murray | Richmond | Male | Fairway Gorge Paddling Club | 175,863 |
| Lisa | Ross | Female | Fairway Gorge Paddling Club | 0 |
| Mary | Rowles | Female | Fairway Gorge Paddling Club | 130,828 |
| Yvonne | Sharpe | Female | Fairway Gorge Paddling Club | 524,291 |
| Dale | Wolowicz | Female | Fairway Gorge Paddling Club | 522,902 |
| Lynne | Young | Female | Fairway Gorge Paddling Club | 450,502 |
| Wendy | Young | Female | Fairway Gorge Paddling Club | 374,794 |
| Nora | Chun | Female | False Creek Racing Canoe Club | 222,740 |
| Gary | Cohen | Male | False Creek Racing Canoe Club | 357,174 |
| Nicole | Hofs | Female | False Creek Racing Canoe Club | 624,580 |
| Amanda | Hunt | Female | False Creek Racing Canoe Club | 476,600 |
| Karen | Lutz | Female | False Creek Racing Canoe Club | 278,600 |
| Catherine | Marr | Female | False Creek Racing Canoe Club | 18,620 |
| Kat | Reid | Female | False Creek Racing Canoe Club | 36,230 |
| Bob | Anderson | Male | Fort Langley Canoe Club | 196,006 |
| Cheryl | Bublitz | Female | Fort Langley Canoe Club | 356,220 |
| Belinda | Burke | Female | Fort Langley Canoe Club | 141,060 |
| Mare | Cox | Female | Fort Langley Canoe Club | 591,920 |
| Sue | Hillier | Female | Fort Langley Canoe Club | 945,500 |
| Brenda | Hoffman | Female | Fort Langley Canoe Club | 248,360 |
| David | Longman | Male | Fort Langley Canoe Club | 556,970 |
| Ingrid | Rennie | Female | Fort Langley Canoe Club | 240,774 |
| Pam | Sutherland | Female | Fort Langley Canoe Club | 294,646 |
| Jonathan | Wilkins | Male | Fort Langley Canoe Club | 1,323,882 |
| Jordan | Hotta | Male | Other | 223,711 |