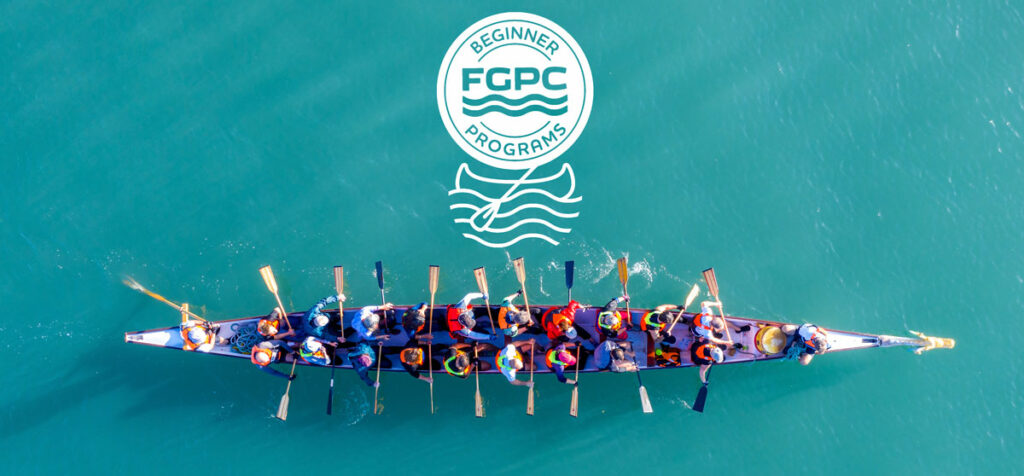 It's always a perfect time be a beginner paddler at Fairway Gorge Paddling Club.
Our seasons run from April to the end of September, and from the beginning of October to the end of March, but many of our programs are designed to allow beginners to "jump in the boat" at any point in the year.
We offer programs in outrigger canoe and dragon boat that are perfect for beginners.
Outrigger Canoe
For outrigger canoe we offer the following programs:
Dragon Boat
For beginner dragon boat paddlers, there are many options:
Our Dragon Boat training program meets twice weekly on Saturdays (9:30am) and Wednesdays (11am) from October to March and is a great place for beginners to learn all the basics and make some great new friends.
Once you get the paddling bug and want to get involved with more competitive programs, we have loads of opportunities for both outrigger and dragon boat! See our Paddling Program Guide for more details.
Kayak/SUP Access Membership
Lastly, we offer a non-coached Kayak and SUP access membership that offers up to 90 minutes per day of access to a kayak or a stand up paddle board (SUP) for the cost of $77.50+GST per month. We require each kayak paddler to undergo a one hour orientation which provides the basics needed to take our docile kayaks out on the usually calm water of the Gorge. It's a great deal compared to renting a kayak. There is a 3 month commitment minimum for this membership.
Please feel free to get back to us if you have any other questions.