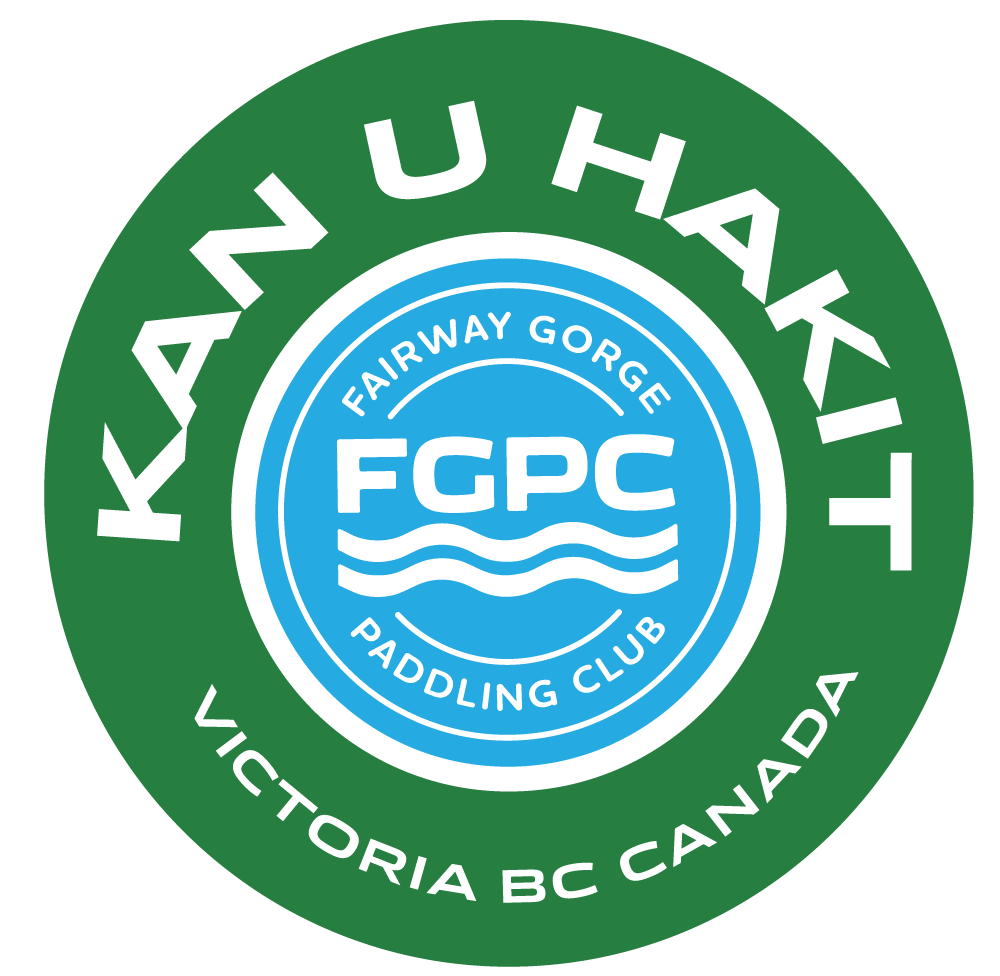 Welcome to the Kan-U-Hakit Outrigger Sprints!
Kan U Hakit will be held on Saturday, March 5, 2022 – OC6
---
THE COURSE
This race takes place at the Fairway Gorge Paddling Club (FGPC) along the Selkirk waterfront in Victoria. This OC6 race is a 1,500m sprint on a 500m course, requiring 2 buoy turns. Evenly spaced buoy markers near the Bay Street Bridge (start line) and at the FGPC (finish line) will be set out in each lane. Each race will consist of two or three boats.
TEAM INFORMATION
Divisions included are Women, Mixed and Men, with seeded heats followed by semi finals. The fastest three semi finalist teams in each category will advance to the final heats at the end of the day.
The same crew of 6 must race in each race. A substitution will move a crew to the 'exhibition' category for the remainder of the event.
All teams must check in with the boathouse office before 8:30 am on race day, and confirm are current CORA members.
Location: Fairway Gorge Paddling Club, 2940 Jutland Road, Victoria BC.
Race Schedule: Race start at 8:30 am, check-in open at 7:30 am, steers meeting at 8.00 am.
Teams will be registered on a first come, first served basis; Fee is $142.86 + tax ($150.00).
Please complete and submit the registration below and submit payment no later than one week before the event.
If registration fills before the one week before the event your crew will be waitlisted.
Please note: Individual Electronic Waivers must be on file for each paddler, along with CORA paddler memberships.
If necessary, COPY and forward the CORA link to your team mates: https://canadianoutrigger.ca/store/renew-your-membership/
In addition to completing this registration agreement, the Team Captain/Manager must ensure that all paddlers have completed an online individual FGPC waiver for the current season and renew their CORA memberships.
Event Cancellation/Refund Policy
There will be 25% administrative fee for all withdrawals. The final date to withdraw a team from the event is one week before the event. There will be no refunds of any type after this date, including if the event is cancelled due to safety reasons.