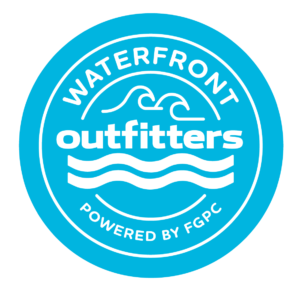 Waterfront Outfitters is Victoria's dedicated store for all things paddling-related. From weather-appropriate technical and off-the-water clothing layers, to specialized winter-safe footwear and westcoast layers, Waterfront Outfitters serves the island paddling community with a broad range of locally-sourced products in a dramatic range of colours.
We also have Vancouver Island's largest stock of outrigger and dragon boat paddles, as well as paddling safety gear: sport-specific life jackets, paddle guards, leashes for eyeglasses and paddles, and a range of on-water and off-water grab-and-go nutrition.
Visit our store at 106 – 2940 Jutland Road (just across the breezeway from the main FGPC docks) or call us at 778-432-3472.
We are open from 9:30 am to 5:30 pm 7 days a week.