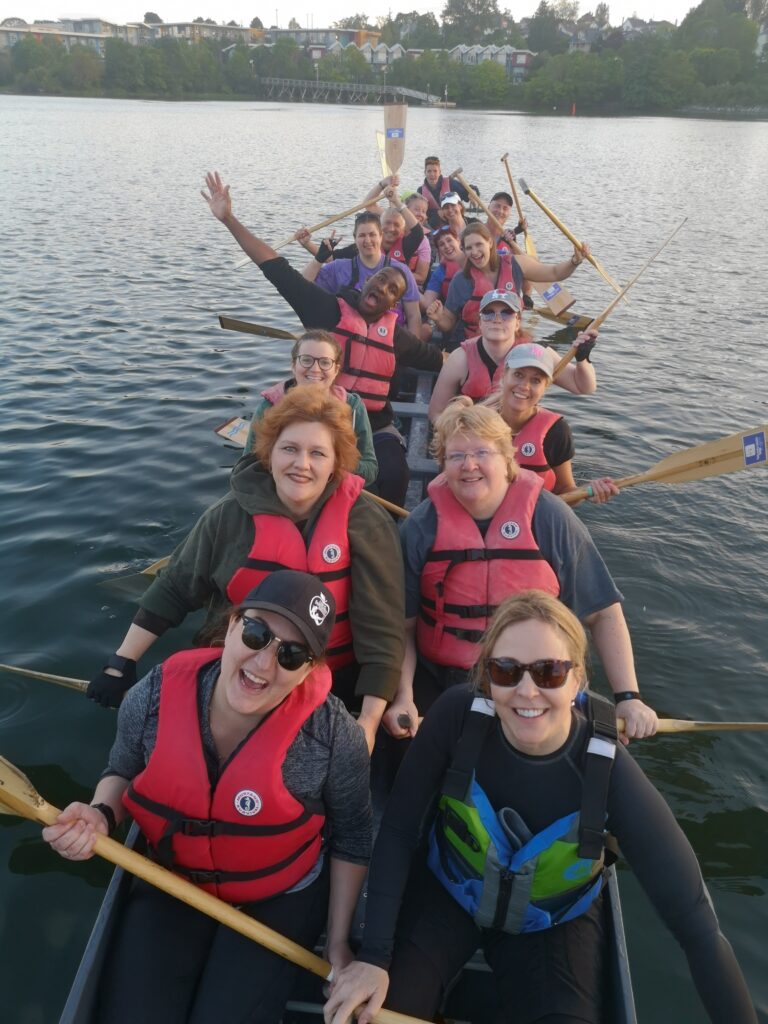 FGPC offers dragon boat open house events every Spring to introduce new paddlers to the fun and camaraderie of dragon boat paddling.
Upcoming Open House dates for 2024 will be listed shortly.
All open house events will be held at FGPC ( 115 – 2940 Jutland Rd. – on the water side of the building).
To let us know you're coming, complete the form below.
Each person attending should complete a separate submission.
There is no charge to participate. All are welcome, regardless of any previous paddling experience, to come out and join in the fun. Bring your family and friends who are interested in trying dragon boating, and we will get them out on the water with some more experienced paddlers.
For people brand new to the sport of paddling, this is a great opportunity to try it out before registering for one of the season's three "Greenhorn Dragon Boat" programs, which train on weekends and "graduate" at one of FGPC's three island dragon boat races. For existing teams, these events can be a good way to meet experienced paddlers to invite to your rosters. We suggest that FGPC club teams who are still recruiting have representatives at this event.
If you have any questions about this event, please don't hesitate to contact us (info@fgpaddle.com / 778-432-3472). Paddles up!