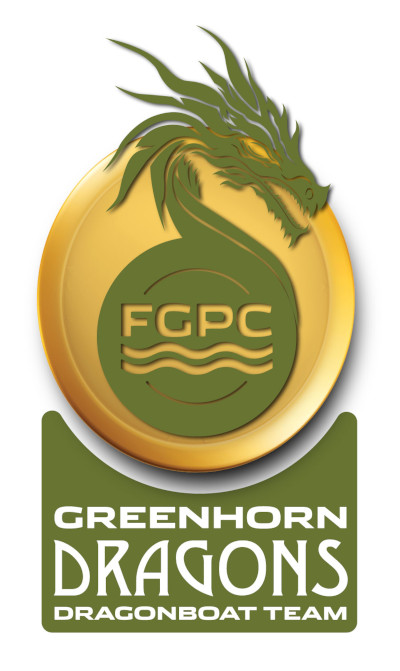 NEW for 2023: FGPC Greenhorn Dragon Boat Team (mixed), Saturdays, 9:30 am – 11:00 am – no experience necessary!
This is the perfect program for brand new paddlers of all ages and abilities who want to dip their paddles in the water over a 5-6-week series of practices culminating in one of Vancouver Island's three signature dragon boat races.
If you are new to the sport and are looking to learn, this program will teach you the basics of paddling and of dragon boat racing.
SPRING Greenhorn Team 1

Saturday, April 1 – Saturday, May 6 (6 sessions)
includes registration in FGPC's annual Super Sprints race on Sunday, May 7, a fun day of 200M dragon boat racing
Limited to 22 registrations
$145.00
Coach: TBA

SUMMER Greenhorn Team 2

Saturday, June 3 – Saturday, July 1 (5 sessions)
includes registration in FGPC's annual Nanaimo Dragon Boat Festival weekend of racing over the 8-9 July weekend, with plenty of entertainment, food and beverages and lots of 500M dragon boat racing!
Limited to 22 registrations
$175.00
Coach: TBA

SUMMER Greenhorn Team 3 (4 sessions)

Saturday, July 22 – Saturday, August 19
includes registration in FGPC's annual Vancouver Island Dragon Boat Festival weekend of racing over the August 27 – 28 weekend in Victoria, with plenty of amenities and the chance to try a variety of dragon boat race formats, including 100M, 500M, and the exciting flag relay championships.
Limited to 22 registrations
$175.00
Coach: TBA