Now's the time to shake off those COVID doldrums and launch (or re-launch) yourself into the wonderful world of dragon boat paddling.
Team captains at the Fairway Gorge Paddling Club are recruiting right now in preparation for our April 1 launch.
Here are just a few of the benefits:
Paddlers of all ages and abilities can join. We'll find the boat that's just right for you.
Races, festivals and events are planned for Victoria and elsewhere on Vancouver Island.
It's a great way to get fit, meet people, and enjoy the wonderful Gorge Waterway.
---
Paddling is a sport ideally suited to Victoria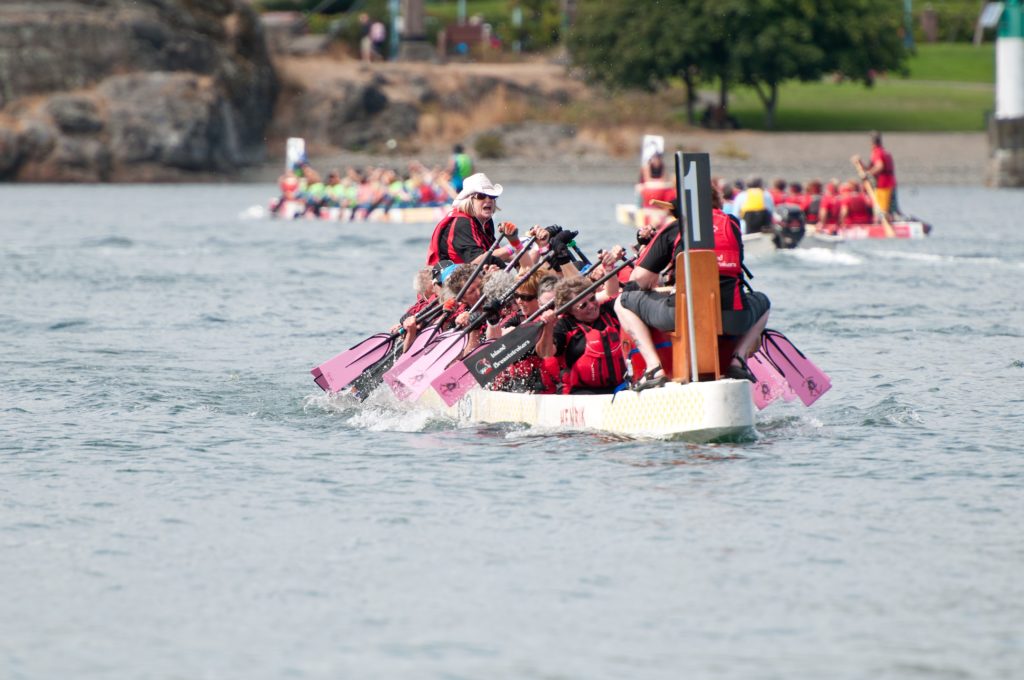 Did you know that Victoria is one of the few places in Canada that you can paddle all year 'round? We may some rain during our short winters, but temperatures seldom drop below freezing and the beautiful Gorge Waterway and Victoria's harbour system are splendid, scenic and rewarding for paddlers in all seasons.
There are plenty of teams at the Fairway Gorge Paddling Club actively recruiting new members, and we have new teams forming every year.
NOVICE PADDLERS:
FGPC offers novice, recreational and competitive dragon boat and outrigger programs
For people new to paddling, we have novice and recreational programs with coaches trained to keep you challenged and motivated to participate in paddling sports and improve you technique and enjoyment on the water, both as individuals and as members of teams.
EXPERIENCED PADDLERS:
If you're an experienced paddler, we offer a range of recreational, intermediate and competitive programs for aspiring and experienced athletes of all ages.
FGPC offers competitive dragon boat programs that enjoy facility and program front-of-the-line conveniences and staff support that FGPC contributes so that paddlers can focus their attention on performance, from season to season and from start to finish. FGPC plays a partnership role in the commitment to training and results demonstrated by these competitive teams..
Complete and submit the form below to provide us the information we'll need to do our best to find you a team to join.
---
Sign up Here!