FGPC Festival Fast-Track Programs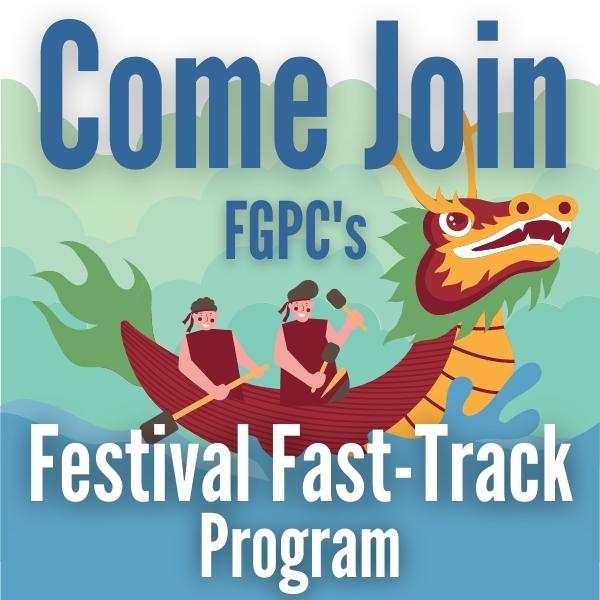 Here's a Fast-Track to FUN!
Hop into FGPC's Festival Fast-Track program for a three-session crash-course in dragon boat paddling and complimentary entry into the Vancouver Island Dragon Boat Festival (Victoria Aug. 6-7), a weekend of fun, food, prizes, entertainment and racing!
We're offering two streams, beginner and corporate, for this new program.
CLICK Here for more information and to register.
---
DRAGON BOAT & OUTRIGGER EVENTS, both local and regional, are held 12 months of the year.
To register for Fairway Gorge Paddling Club events, click below.
DRAGON BOAT EVENTS
OUTRIGGER EVENTS