Dragon boater, marathon canoe, kayak, outrigger, retired health care HR professional
Years of paddling: 23
Teams: Team Momentum, former member of Island Breaststrokers
"They're going to have to carry me off the Gorge."
Q: What inspires you most about paddling?
In 23 years of paddling, Janet Bright has pretty well done it all, from competing at winning gold at the world level, to paddling in a voyageur canoe crew to Port Angeles and back. Will she ever quit?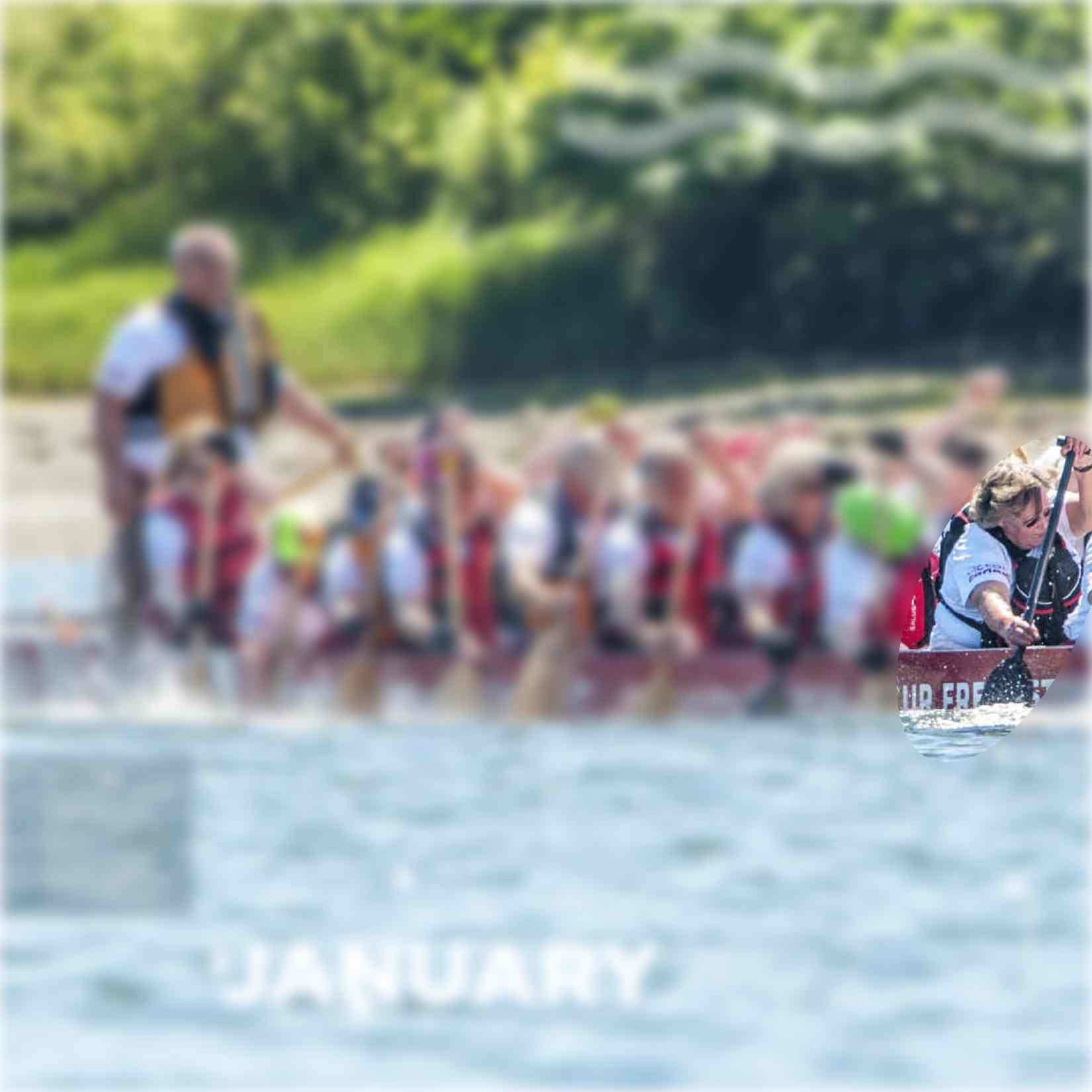 A: I've been paddling now for more than 23 years. I started with Island breaststrokers, and I started because I was a breast cancer survivor. But these days, now it's the team and the camaraderie. When our team (Momentum) is together, we literally paddle as one. We feed off each other. I enjoy the team and the sport, because if you don't enjoy the team, you're not going to enjoy the paddling.
Q: How has paddling and the paddling community has affected your life?
A: If someone told me 23 years ago that I would still be paddling or exercising like this, I would have laughed, because as people get older, they tend to slow down.
With paddling, as we get older we tend to keep going and just keep pursuing the athletic side of things. No matter what the weather is like, what type of day you've had, you get on to that water and you get with your team, and stress and everything else disappears. It's the enjoyment.
Q: How active were you before COVID-19 hit?
A: I was still paddling because we did the winter paddling program and I was still going to the gym. And then, believe it or not, I was one of the last people to get surgery before that type of surgery was closed down because of COVID. I got in at the very end of February and had my knee replacements.
I was excited to have it done because I felt, well at least I'll be able to possibly start paddling again in April or May, and not miss the whole season. And then COVID struck and everything shut down.
Q: How did you initially cope with the crisis and what are you doing now?
A: In some ways, having my knee surgery worked for me because there wasn't any dragon boating after that. I'm just about back to normal. I've been going to the gym at FGPC three times a week to try and get my strength back. And one of my paddling buddies is getting me involved with virtual Zumba two- to three-times per week.
I can't do outrigger right now. To do a huli in this weather would not be my first choice.
Q: Have you learned anything positive about yourself or your community as a result of the crisis?
A: What I have learned is I do miss the camaraderie through the team, being able to get together both on and off the water. And I miss family a lot.
Q: When it comes to paddling, is there a person, event or team that has a special memory for you?
A: The Island Breaststrokers team was excellent because all of us were breast cancer survivors. We all knew what the other paddler has been going through and is going through. You don't have to talk about it but you're there for one another. Believe it or not, the island breaststrokers were the very first breast cancer team to ever win the World Championship gold medal. Just knowing that we were capable of something like that! We were with teams from Australia, America, New Zealand, UK, Italy, from all over the world, and for little Victoria to field a dragon boat team, and be able to win the gold medal, was really special.
Q: Is there a coach or mentor you'd like to recognize, and why?
The coaches we had in Island Breaststrokers were fantastic. Chuck Woods was our coach way back then, and he was also the coach for the Gorging Dragons. He always played one team off against the other, Gorging Dragons against the Island Breaststrokers. He would say, 'don't complain about this practice tonight because Island Breaststrokers did it last night.
He also paired the two teams, getting together once a month with two boats in the water, and just comparing one paddler with another. It helped and gave the lesser paddler information from a really competitive paddler. It was just so much fun in those days because dragon boating was such a starter sport here in Victoria and it wasn the big sport it is today.
Q: When this crisis passes, in terms of paddling, what are you looking forward to the most when normalcy returns?
A: I'm looking forward to getting back together with friends, getting back on the water.
Q: You've been paddling 23 years, so how many years do you think you'll keep it up?
A: If you told me tomorrow that I couldn't paddle, it would just drive me crazy. It's bad enough knowing there's COVID and you can't paddle, but to be told physically, that you're not going to be able to paddle? I've got friends who are 80 years old who are still paddling. They're going to have to carry me off the Gorge.
All proceeds from the 2021 calendar project will support FGPC's race restart programs.
All proceeds from the 2121 calendar project will support FGPC's race restart programs.