Sports: Waka Ama (Outrigger Paddling)
Years of paddling: 21 years
Favourite or notable paddling teams: New Zealand representative as Junior 16 in W6 2006 IVF Va'a World Sprints Championships in New Zealand, New Zealand representative as Open woman in W6 IVF Va'a World Sprints Championships in Canada.
"What I enjoy most about paddling is being able to connect with others in my community who share a passion for not only sport, but the love of the outdoors and community."
New Zealand's Molly Anderson paddled with FGPC when her husband and she moved to Victoria for a temporary posting during a ship refit. Outrigger Canoeing, or Waka Ama, as it is called in New Zealand, has been a life-long passion and a way to connect with her community.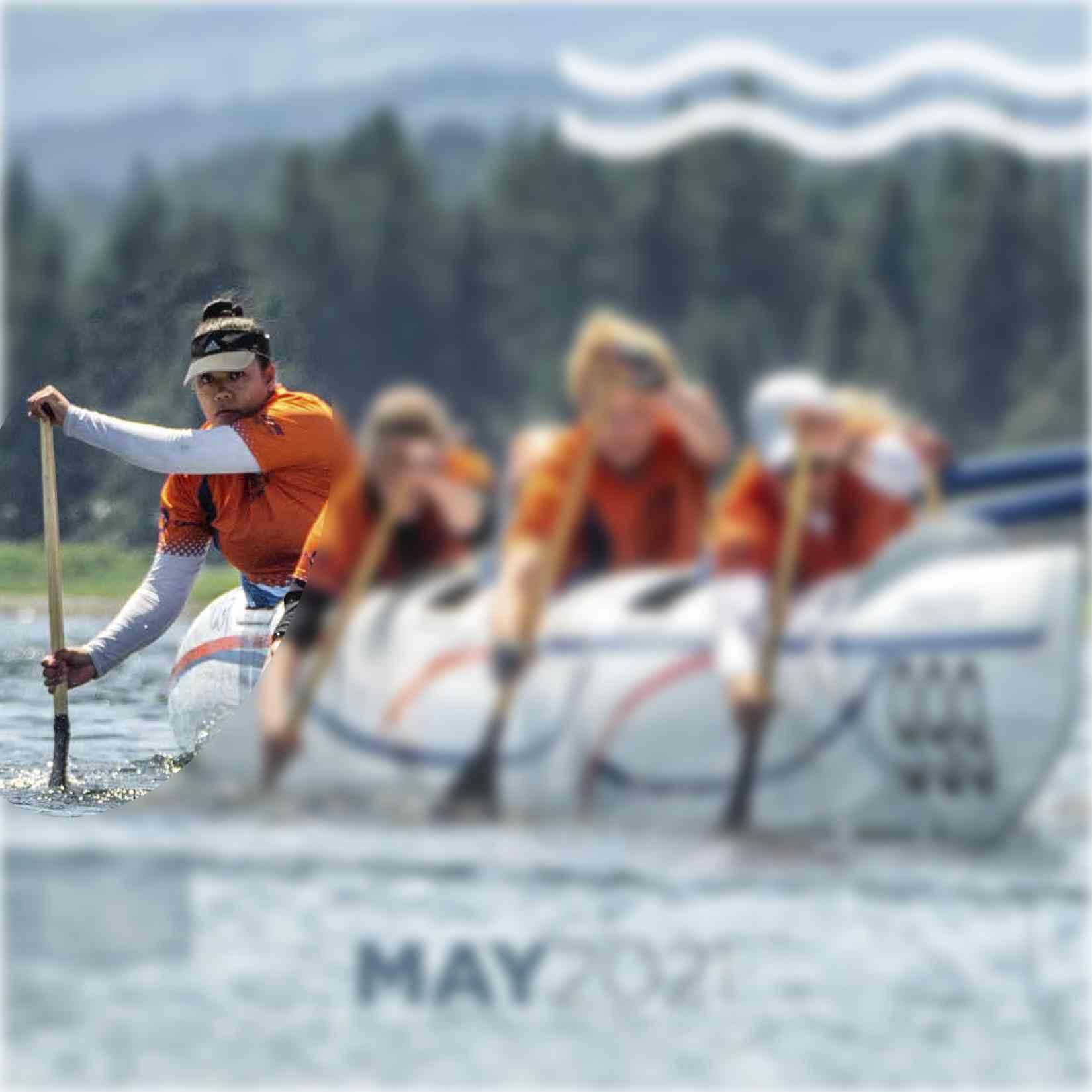 Q: What inspires you most about paddling?/What do you enjoy most about paddling?
Growing up in the world of Waka Ama, I have been privileged to be a part of many teams which have given me the opportunity to get out of my local community, region and country. Building friendships with those outside of my usual school and social circles. This is what I enjoy most about paddling, is being able to connect with others in my community who share a passion for not only sport, but the love of the outdoors and community.
Q: How would you describe how paddling and the paddling community has affected your life?
Waka ama has been a big part of my life for as long as I can remember. My mother started a club with a few of her friends many years ago, she then expanded into schools and this helped boost the participation of youth in our sport. This has affected my life in a huge way, because it shows how hard work and determination can become fruitful not only for individual paddlers, but for local communities.
Q: How active were you before COVID-19 hit?
Prior to covid19 my husband and I were living in Canada. I was a part of the competitive programme with FGPC, training at least three times a week on the water, with many additional gym sessions also.
Q: How did you initially cope with the crisis and what are you doing now?
Because of covid19 the country borders were closing and my husband and I had to fly home to New Zealand. On my return home to New Zealand, the entire country was in level 4 lockdown, only able to leave home for essential services; supermarket shopping & medical appointments. However, my husband and I had to complete 2 weeks of self isolation prior to this luxury being a possibility, and we had to stay in a house and people had to drop our food to our door.
Since then, our country has come down alert levels; 3, 2, 1 and now we are enjoying some resemblance of normality. Social distancing and masks are optional, but our country's border remains closed. I have returned to paddling with a local team (Manukau Outrigger Canoe Club Inc.) in W6.
Q: Have you learned anything positive about yourself or your community as a result of the crisis?
The thing that I have learnt about the Waka Ama community in general is that we find ways to connect even when paddling is not a possibility. Shared workouts online, email and other electronic communication.
Q: When it comes to paddling, is there a person, event or team that has a special memory for you?
One of my favourite races was a few years ago now. My family put in a team; My mother, father, brother, sister, husband and I. We borrowed my cousin's van and drove 2 hours from Auckland to Ragland. We hadn't had any formal training together, but we have similar techniques, similar mindsets, and a lot of fun pushing each other. We won our mixed category race that day.
Q: Is there a coach or mentor you'd like to recognize, and why?
Growing up in New Zealand and doing most of my paddling here, the coach that comes to mind most memorably is a man named Bunny Palmer. He is still paddling, and recently medalled at the IVF Va'a Long Distance World Championships in the 70s category. He was my coach for a few years as a junior paddler. To me he was the epitome of 'lead by example'. He would take part in all our training sessions, leading from the front if it was land training, or keeping up with our W6 in his W1 if we were on the water.
Q: When this crisis passes, in terms of paddling, what are you looking forward to the most when normalcy returns?
Although I personally haven't made any plans to actively participate in international competitions like Molokai, World sprint or long-distance championships.
I look forward to those events being held so that I can follow online and celebrate the successes of those participants who I know, and reconnect with new friends I have made from my time in FGPC in Canada in 2019.
All proceeds from the 2021 calendar project will support FGPC's race restart programs.